Rosen Place on 8th assisted living provides a much needed added service to the residents of Stanley and Mountrail County.  Rosen Place on 8th will be organized under the umbrella of the Mountrail Bethel Home.
Our Mission:
To provide residential style accommodations and individualized support services to meet the occupant's needs and abilities to maintain as much independence as possible.
Learn more about the assisted living services provided at Rosen Place on 8th.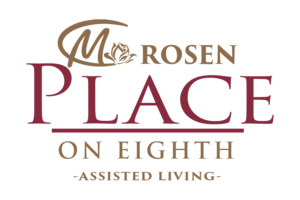 Monthly Pricing*
Occupied 1-Bedroom Unit—Single—$3,000
Occupied 1-Bedroom Unit—Double—$3,800
Occupied 2-Bedroom Unit—Single—$3,400
Occupied 2-Bedroom Unit—Double—$4,200
* Rates are subject to change
Items included in the above base rates include:
In Unit Washer and Dryers
All Meals in the Dining Room
Electricity and City Services
Light Housekeeping
Recreational and Social Services
24 hour staffed call system
Basic Cable and Internet
Please see the attached brochure for more details on what Rosen Place on 8th has to offer!
Rosen Place on 8th's Assisted Living opened on September 1st, 2019 and is accepting applications for occupancy.  Please contact the Rosen Place Director, Lauren Hysjulien with any questions.
Rosen Place Director - 701-628-8653
Rosen Place Staff Station - 701-628-8642