Our current providers include: Dr. Mark Longmuir, MD; Abbey Ruland, PA; Tara Nardacci, DNP; Tammie Braaflat, FNP, and Rich Laksonen, FNP/EMP.
Office Information
701-628-2505
615 6th St SE
Stanley, ND 58784
Clinic Hours:
Monday – Friday
8:00 a.m. to 5:00 p.m.

Appointment Hours:
Monday – Friday
8:30 a.m. to 4:30 p.m.
Clinic Services
All General Family Practice Visits
Allergy, Flu & Pneumonia Shots
Free Blood Pressure Checks for registered patients
Mole/Wart/Skin Lesion Removal
Patient Education & Teaching
Physicals: Annual, D.O.T, Sports, Insurance
Prenatal Care up to 32 weeks
Referrals & Follow Up Care
Sports Medicine
General Health Care Visits
Mobile Units
Mobile units provide additional testing on a scheduled basis and can be initiated through your physician. Reports are sent directly to your physician.
Lab and X-Ray Information
Monday – Friday
8:00 a.m. to 4:30 p.m.
Out Patient Services
MCMC has a full range of Lab and X-Ray services available including routine lab testing.
We Also Perform
In-House EKG's
In- House Routine X-Rays
In-House CT Scans
In-House 2-D and 3-D Mammograms
MRI's, Ultrasounds and Echoes

MRIs are available every Monday through DMS Health. Ultrasounds/Echoes are also available every Monday and Thursday through DMS Health. These are by appointment only. Please call (701) 628-8629.
Scheduling Information
It's nice to know you are coming ahead of time, but walk-ins are welcome. You just need to have your doctor's order in hand or have had it faxed over earlier to the following numbers:
• Lab Fax: 701-628-3274
• Radiology Fax: 701-628-3074
Please check in for any work to be done by the Lab and Radiology Department at the Hospital Admittance desk, located where the Mountrail Bethel Home, Mountrail County Medical Center Hospital/ER and the Business Office entrances meet up.
Click here for a detailed Lab and Radiology brochure of all their services.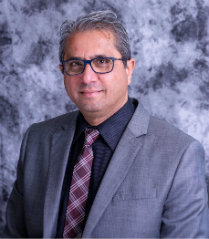 Visiting Orthopedics Specialist - McKenzie County Healthcare System