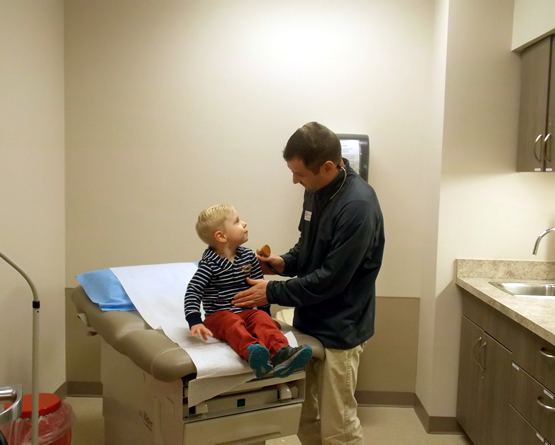 At Mountrail County Health Center (MCHC), we focus on improving the healthcare experience for those we serve, including our employees. Although MCHC is one of Mountrail's largest employers, we provide a close-knit work environment where everyone feels like family.
We're looking for qualified professionals who also value this culture and are committed to excellence in healthcare.
When applying, please provide all information requested to assure your qualifications are fairly considered for current or future openings. Your application will remain in our active files for six months. After six months, re-application is necessary. The submission of an application does not automatically result in an employment interview or job offer.
If you are looking for a rewarding career in healthcare with excellent salary and benefits,  check out our full-time and part-time positions available at Mountrail County Health Center.
Current open positions include:
Apply for a position today by filling out the application online. 
If you have any questions, you may contact the HR Director by email: HRdirector@stanleyhealth.org or by phone: 701-628-8611
Mountrail County Health Center is an Equal Opportunity Employer.
Community Information
Stanley is located in northwest North Dakota and is the county seat. The city is mainly dependent on agriculture and oil as sources of economic stability. It offers a diverse business community with services to fill all your needs.
Recreation
The area provides excellent hunting and fishing. Stanley is located 30 miles from Lake Sakakawea, one of North Dakota's largest recreational areas. Golf, parks, tennis courts, indoor and outdoor swimming pools, athletic fields, a movie theater, bowling alley and of course the world famous Whirl-A-Whip are in the community. It is an hour's drive from Minot, population 46,321, home to the Minot Air Force Base and Minot State University. The State Fair Grounds in Minot hosts monthly events ranging from Home and Garden Shows, Sports Shows, Flea Markets, Craft Shows, Concerts and of course the North Dakota State Fair in July and the Norsk Hostfest in September/October.
School System
Stanley has one elementary school (K-6th) and one Junior High to Senior High School. The school boasts more than 80 qualified staff members for its more than 757 students, with a student/classroom teacher ratio of 1 to 20. The schools offer a variety of athletics and organizations for students to join.
Visit www.stanley.k12.nd.us to learn more.